Ottoman Wooden Sofa Chair (Modern Retro)
Oriental Corner and Sitting Area Sales Web Site
Welcome to the most clicked oriental corner and sitting area sales web site of Europe. We produce products such as oriental corner, couch, wooden armchair, ottoman furniture, cushion, decorative cushion as our own manufacture and sell to all over the world. You can take a look at our oriental corner sets and cushions on www.sarkkoseleri.com web site.
Set up your own oriental corner, ground couch and sitting area
In thi article, we want to give you some important information design tips about the oriental corner and sitting area. If you ready to read, let's take a look at below.
Modern Chair Corner, Wodeen Sofa and Decorative Cushion Desings
An oriental touch for your home
Sometimes it has to be the extra portion! With intriguing colors, opulent patterns and deep cushions, you create your own oasis of peace in an oriental look. On the cozy cushions, it can be wonderfully relaxing, the delicious spicy tea exudes its sweet smell of dates and figs and you feel far, far away.
Here you will learn how you can implement the colorful look at your home and set up an oriental seating area.
Off to the ground: variety for body and mind
Diverse colors: Now it's getting colorful
Deck yourself: That's how small tables come out big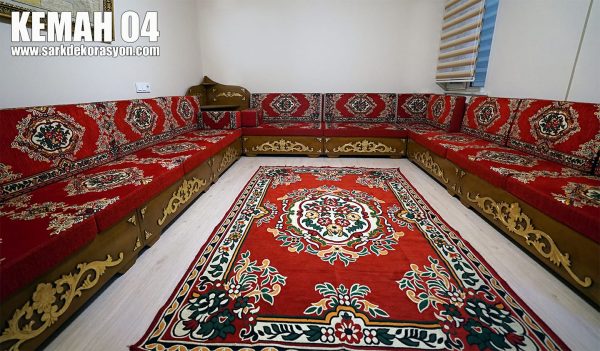 Turkish Retro  Corner, Couch and Sitting Area Design Tips
Off to the ground: variety for body and mind
Other countries other manners. While in western countries it is more likely to be raised and sat on chairs, in other cultures the floor is used as common seating. And why not even at home just move the seating one floor down and use the floor? So you get a much larger area for spreading. To make it comfortable all around, you can create a cuddly seat island with seat cushions, rugs and blankets.
Seating close to the ground automatically gives you a completely different perspective – the room looks bigger, your muscles experience a welcome change and you can just sit back and let yourself sink into the soft cushions.
Low upholstery, poufs and large cushions are characteristic of the style. The most authentic effect is if you set up the oriental seating group in true style. Several flat and thick upholstery, or even whole seating combinations, provide cosiness in the blink of an eye.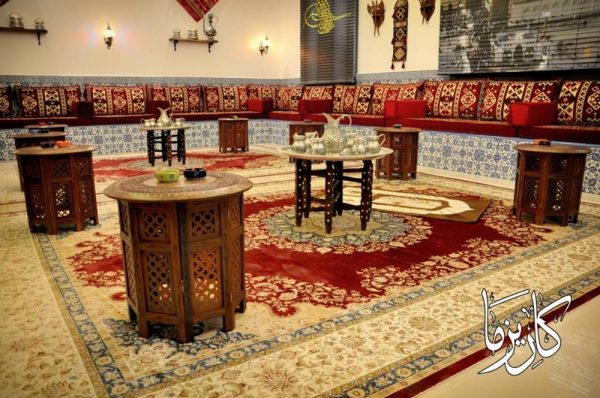 Ottoman Sofa Corner and Sitting Area Buy- Sales Web Site
Diverse colors: Now it's getting colorful
Probably the most striking thing about an oriental sitting area: the colors! The mystic interior style looks warm, soft and just wonderful! Intense colors such as carmine red, bright orange, bright pink and shiny gold tones harmonize well with cool and gaudy tones such as violet, turquoise, blue, green and silver. You can blithely mix, because the disorderly coexistence creates the cozy and relaxed style.
CLICK FOR RETRO MODERN CUSHİON
However, the view also looks refined and exotic in a reduced version: bright white, soft blue, cool silver and natural shades in brown and beige combine to create a light and cool ambience.
Ottoman cushion: We have been sending our oriental corner and sitting area sets like couch, ottoman furniture and decorative cushion. If you need an oriental corner, you are in right place. We are the biggest oriental corner sales web site of the Europe and you can trust us. So, do not wait more to buy one corner!
Wooden sofa set Turkish. Ottoman floor pillows sofa design prices and modern retro Turkey sales. Modern Chair wooden corner couch and decorative cushion desings.


Shipping to all world. For ordering and sales:
Whatsapp No:+90 541 571 16 13
03 Ağustos 2018
2909 okunma